By Teri Knight, News Director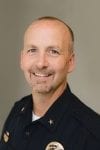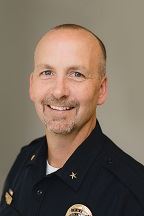 Northfield Police Chief Monte Nelson updated KYMN listeners on the City's emergency management of the covid crisis. He said they've seen some fantastic examples of community support and ideas, businesses that have stepped up to help in ways unseen to the public. As he said at the Tuesday council meeting, this is a completely different kind of emergency situation they've ever worked with. There's no concrete things to do like a flood, loading sandbags and putting them in place. The important thing for the City, is to make certain essential services are maintained and to take care of their employees to keep them healthy and that's why buildings are closed to the public. Day to day work for the police department continues. His full interview is HERE. 
Lippert shares legislation related to pandemic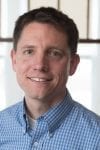 District 20b Representative Todd Lippert updated KYMN listeners on how the legislature is responding to the pandemic as things change moment to moment. He said, (listen to the full audio below) (I'll transcribe later) Since then, they are on-call and working behind the scenes to be prepared to put legislation into place that's responding to the health crisis. His focus right now is nursing homes. Additionally, (renters small business) They expect to go back into session next Thursday. 
Chamber to feature Virtual H&G show
The Northfield Area Chamber of Commerce has had to cancel or postpone many events. President Lisa Peterson said that when the City chose to shut down the Ice Arena through April, essentially cancelling the Home & Garden Show set for April 4th, they decided to host a Virtual Home & Garden show…  (virtual h & g)   Small businesses have been hit by the closing of restaurants, bars, salons and more. While many are doing take-out and curbside pick-up, there is a ripple effect as it poses major challenges to hotels and motels. Locally, the Archer House has closed for the time being. And, honestly, advertising dollars for your local radio station. Peterson is working with the City's EDA Coordinator, Nate Carlson, and the State DEED office to find ways to help small businesses. They have sent out a survey to small businesses to assess what the needs are out there.   (heart breaking)  Many are looking for relief of some kind, there are no clear answers just yet. Lisa's full interview is on kymnradio.net. 
Woman injured by horse
At about 8:30 this morning, Rice County Deputies were dispatched to 4707 Dent Avenue on a report of a female that was injured by a horse. Sheriff Troy Dunn said the woman was moving horses between pastures when one was startled and subsequently knocked the woman to the ground and believed to have stepped on her back. The woman was transported by ground ambulance to HCMC for non-life threatening injuries. The Rice County Sheriff's Office was assisted by the Lonsdale Police Department, Lonsdale Fire & Rescue and Northfield Ambulance on scene. The woman was identified as Naomi Raethke, 31, Webster
Spring flooding lowered
Here's a piece of good news, the Cannon River has dropped over 2 feet, bringing it to 893 ft. above sea level. Even with this rainfall and snow event yesterday, the National Weather Service is feeling more confident that, moving into our Spring flood season, won't be as problematic as it appeared to be just a few weeks ago.