By Teri Knight, News Director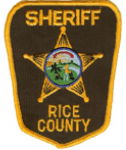 The Rice County Sheriff's Office and the State Fire Marshal are investigating two cases of arson. The locations of both fires were in Bridgewater Township, west of the Dundas city limits. Both cases involved vehicles being set on fire, which were parked next to out buildings in close proximity to occupied houses. The vehicles and out buildings were a total loss. At this time, no has been injured due to the fires. Sheriff Dunn reports that both of the incidents occurred in the middle of the night. The fires were reported on March 23red just before 1am and March 24th just before 2am. Sheriff Dunn added, "We have been very fortunate that no loss of life has occurred and no fire personnel have been injured.
If you have any information involving these cases to please contact the Sheriff's Office at 507-334-4391." Media Release March 2020-Arsons
Loon Liquor sharing community Spirit in hand sanitizers
We don't have to look far for the helpers, Mark Schiller and Simeon Rossi of Loon Liquor in Northfield. Mark needed hand sanitizer for his employees and found the shelves empty and a new micro side program for Loon Liquor was found. Working with State and Federal entities, they created a hand sanitizer from a recipe by the World Health Organization. While liquor store sales have doubled and they're pulling in the dollars, Loon Liquor chose to create hand sanitizer instead because, he said, "our community needs us. So many other people need, us we need to just take a hit on this one and we transferred everything into the tank and now we're just producing as much as possible". The demand is through the roof right now. They went from a request a day to 20 to 30 plus a day for hand sanitizer, "basically what we started to do was just give it away to whoever wanted it. We asked them for donations so that we can pay for our material costs and everything. But essentially we've been giving it out. You may have seen that we gave some out to the paramedics and ambulances in Faribault and New Prague". They will use it to sanitize their ambulances should they have a covid case. Right now, "we haven't sought out any city funding, state funding, nothing. Everything is coming through donations". Mark said they have to figure out how to balance the amount they make for when the market WILL be stacked with the sanitizer. At this point they will be giving away more to the public at their curbside over the weekend sometime. You must bring your own non-toxic container. Loon Liquor is trying to coordinate with businesses that have a larger capacity to hand it off to them so they can go back to the business of their tasty spirits. They have cocktail kits to go. We have a link online. His full interview is also on our website. HERE.  
"Plan for distance learning of up to 8 weeks"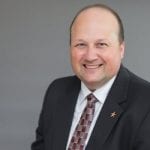 Northfield Schools are on Spring break but Superintendent Matt Hillmann said, as for next week, "what I just really need the public to start to deal with is that we're being told by the Department of Education in on of their most recent updates to plan for distance learning of up to eight weeks". They'll be using the ZOOM platform. He added, "we're looking at our high school in our middle school schedule to break it down so that students only have a few classes each day because the people who have been steeped in distance learning for a long time continue to advise schools who are really accelerating their effort to get here, that less is more". Hillmann praised those creating a brand new way to deliver education and asked for a bit of grace as this will be the first iteration and they will likely be learning as they go along. He specifically pointing out an Early Childhood Special Education teacher who created work boxes for his students, "who delivered them to his students homes on their front doorstep and then called the family and said, Hey, I left this on your doorstep. You don't need to do anything with it now, but I want to make sure that you have". Hillmann's full interview is on kymnradio.net. He'll be back on-air tomorrow morning at 7:20 with another update. 
Hwy 3 road closure in Farmington
MnDOT closed Hwy 3 in both directions at 170th Street today through 5 p.m. Friday, April 3. This is the start of their work on the Hwy 3 Safety Improvements project. I have a link on kymnradio.net to more information. Visit https://bit.ly/2wq9MWD for more information.