Public Input Desired during Local Work Group Meeting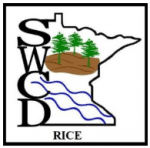 The Rice County Soil and Water Conservation District (SWCD) in partnership with the Natural Resources Conservation Service (NRCS) will be hosting a virtual Local Work Group (LWG) Meeting on Wednesday, April 8, 2020, at 11:00 AM. This meeting will be held online and is a great opportunity for farmers and landowners to voice their opinions of local natural resource priorities and criteria for USDA conservation activities and programs. NRCS & SWCD uses LWG input and recommendations to identify conservation planning needs, to prioritize resources concerns for the state's programs,
and to develop ranking questions and procedures.  To attend the meeting virtually, go to this website at the meeting time.
https://minnesota.webex.com/minnesota/onstage/g.php?MTID=e84f0c412711c6b5ef6de1d341e396407
Password:  webex
Persons with disabilities who require accommodations to participate in this meeting should RSVP one week prior to the meeting. Please RSVP to Steve Pahs, SWCD District Manager, at 507-332-7418, ext. 117.
The USDA is an equal opportunity provider, employer, and lender.
The Rice Soil and Water Conservation District is a subdivision of state government. It is overseen by a five member board of supervisors elected countywide to represent the soil and water conservation needs of the county. The board of supervisors make policy decisions, approve cost-share contracts, and promote soil and water conservation. The mission of the Rice Soil and Water Conservation District is: "To assist land users in the management and conservation of our soil and water resources by means of educational, financial, and technical assistance." Learn more about the District at our website: www.riceswcd.org.