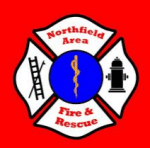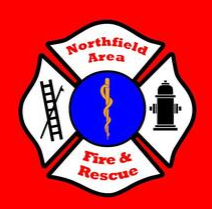 The Northfield Area Fire and Rescue Service (NAFRS) is holding an open house today (10/23) for the public to come and tour recent improvements, updates, and construction completed at the Northfield Fire Hall on 5th Street. The open house runs from 4-6 p.m. with a ribbon cutting ceremony at 4:15 and refreshments for all. This was a major project undertaking by the communities that are part of NAFRS, and finally the work can be seen by the public.
A new police sergeant in Northfield? Police Chief Monte Nelson explains that staffing a new sergeant is imperative for the safety of the community and for supervision of patrol officers on duty. Currently, there are three patrol sergeants on the force; two for night shifts and only one for day shifts. It is the day shift that Nelson hopes the department will get funding for to add a second day shift sergeant. The Northfield City Council is exploring this option and Nelson would like it to be included in the 2020 budget, which will be voted on by council in December.
Speaking of NAFRS, there is an opening for a board member from the Northfield community to join in 2020. The board has eight members; five who live in Northfield and it is one of those five seats that are available. Adults are welcome [to apply] if you have a Northfield address. You can contact Fire Chief Gerry Franek or Board Chair Bron Scherer for more information.
The Minnesota Department of Transportation (MnDOT) is encouraging more diligence when it comes to drivers and pedestrians in crosswalks. There have been 33 pedestrian deaths so far due to motor vehicle accidents in Minnesota in 2019. A copy of the press release, which includes Minnesota's Crosswalk Law, is available below.