By Teri Knight, News Director

On Monday, Northfield Mayor Rhonda Pownell and local U.S. Representative Todd Lippert were among legislators touring the Northfield Mill Towns Trail connection and the Northfield depot site to see if funding a possible transit hub at that location is feasible. Lippert is on the Capitol Investment Committee which is touring the state. Early
this year, Pownell, City Administrator Ben Martig, and Lippert asked legislators for funding for the transit hub but there was no bonding bill. Monday was an opportunity for some of those legislators to actually see the site. Lippert said, "They had a chance to walk around, see the plan, hear from community leaders, hear about the regional impact this will have for improving transportation, see the ways that the city is doing a good job and planning for both the present and the future." He said that actually seeing the sites requesting funding can help with the decision making. It is a $2.5 million request that includes public bathrooms, a waiting area, 42 parking stalls and pedestrian and bicycle access. 
NAFRS showcases remodel/expansion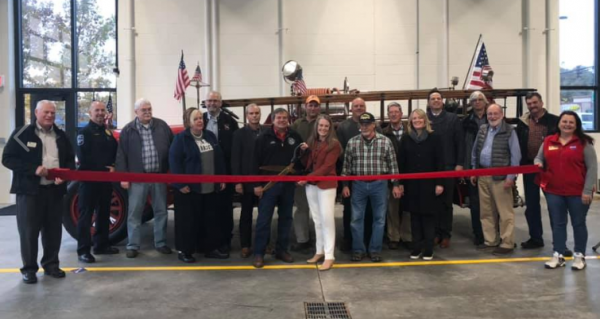 Yesterday afternoon, the Northfield Area Fire and Rescue Service (NAFRS) held their open house and ribbon cutting ceremony to showcase the remodeling and expansion of the fire hall. Board Chair Bron Scherer said they, "…thanked the taxpayers. It was a little north of $3 million but I think it turned our really nicely." The lower level was open to their new conference space (where NAFRS board meetings are held) and training center. The main floor reception and office spaces were remodeled for the chief and captains. The space created made life a lot easier for the fire department. Architect Dave Medin was honored last night. He was a draftsman on the first design of the fire hall in the early 1970s. There were a lot of volunteer hours put in to the renovation by the firefighters as well. The trucks were the biggest hit as folks got to check them out. Scherer commented on the new pumper truck they have, saying, "It allows us more flexibility and the backup as well as not having to use the aerial vehicle for just normal runs here in town and out. So we're really excited about that new pumper." The new pumper was about $600,000. Scherer's full interview is HERE. 
NTV becomes NCTV and is looking for programming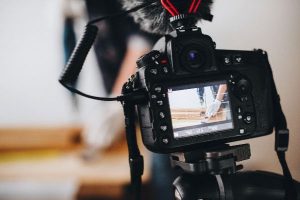 The City of Northfield is moving programming and operations of Northfield Community Television (NCTV) to City Hall after NTV's lone employee, Paul Hager, retired. After 34 years, Hager will no longer be creating and programming Channels 180 and 187 for the City. Channel 180 is the government channel and 187 is the public access channel. Northfield Communication and Human Resources Director Michelle Mahowald said, "We are grateful to Paul for his dedication to public television in Northfield. Paul's rich documentary collection of community happenings can be found on his website ntv.org." City Ccuncil meetings, school board meetings, and church services will continue on NCTV. The city is also meeting with partners and establishing relationships with new organizations to provide other types of programming. The full press release is on our Community News Page on kymnradio.net.