By Teri Knight, News Director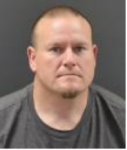 A man convicted in Washington County of sexually assaulting his 7 year old daughter in 2002 was picked up by a Northfield police investigator on Tuesday on an outstanding warrant. 46 year old Brian Lee Marlowe must register as a predatory offender, providing law enforcement with his location and place of work. Two Northfield addresses were listed for him. He hadn't been living in either of them. Investigator Bollig was informed that Marlowe was homeless and lived in his van in Lakeville. Lakeville police checked on his employment and were told he hadn't worked at the listed business in two weeks. Bollig was then informed that Marlowe wanted to turn himself in. He was taken into custody at the Flying J Truck Stop. According to court
records, he has also gone by the name Perry Shawn Hardesty and has multiple convictions of aggravated robbery, theft, assault and driving offenses. His initial court appearance is November 27th. 
Three counties involved in Corrections Officer charges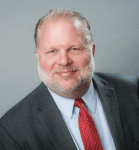 A Rice County Corrections Officer was charged in late October for assaulting two inmates. Sheriff Troy Dunn commented last week that they had turned over the investigation to Olmsted County to avoid a conflict. That information was sent to the Mower County Attorney's office. Dunn said, "and they charged our Correctional Officer with a number of degrees of assault and now we are in the internal investigation". Olmsted is also doing the internal investigation. Dunn commented, "it's very unfortunate that this happened. We try to provide great training and good resources and hire good people. Unfortunately this time this person crossed a line". Thirty-one year old James David Ingham was charged, according to Rice County Attorney John Fossum, with two felonies. While his office didn't do the charging, Fossum said Ingham will be tried in Rice County, adding, "the young man involved has a right to have the case tried in the County, the venue, the District, the County where the incident occurred". He added, "I appointed one of the Mower County attorneys as a Special Assistant to so that they can have the authority to prosecute the case, they get to make the decisions, they don't run it by me, I don't get in the decision making process". Because there could be a personnel issue that would have to be dealt with depending on the outcome. Fossum is prosecuting a case for Mower county wherein a Sheriff's deputy there is accused of assault. Ingham will appear in court on November 22nd.
Dundas update on new City Hall and more

Work continues for the new Dundas City Hall. Administrator Teppen said the foundation is in, the parking lot is taking shape. It's far from complete but at least you can see where it will be. The building should be enclosed by Christmas. The masonry contractor can begin work inside in January. Steel will be delivered the week of Thanksgiving. Teppen reminded folks there is a Planning Commission Public hearing on November 21st to review the Comprehensive Plan. Teppen said that's the time anyone can come and take a look at the Comp Plan that evening and discuss it. And the public is invited to a retirement get together for John McCarthy on December 9th between 3pm and 5pm at City Hall.