By Teri Knight, News Director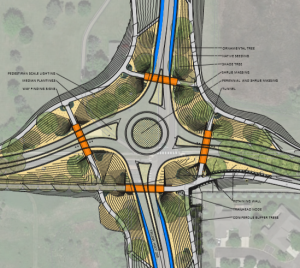 With a roundabout at Highway 246 and Jefferson Parkway all but built, the Northfield council discussed landscaping and plantings around the intersection. SEH Landscape Architect Karl Weissenborn said their intent is to use native upland prairie grasses and wildflowers and small groupings of native understory and overstory trees. Additional features proposed include art, signage, benches and lighting. Councilor David DeLong cautioned on too much landscaping as that also requires maintenance. Councilor Erika Zweifel was concerned that, with climate change, the plants he suggests are adaptable. The design and information is on the City's website under City Council. This is a link to all that information. The council discussed engaging the public for artwork which could include murals. As part of the
project they added a safe crossing on Division Street in front of the high school. City Administrator Ben Martig said the recommended option is to add bump-outs and a rapid flashing light like the one at the Middle School. He said, "It'll basically dramatically decrease the crossing distance that we have but it will still maintain the full driving lanes that we have." They discussed bike lanes and cycle track as well. He said, "So basically Division Street/246, it's designated in that area between Woodley as kind of a biking route." Martig explains cycle track is "… basically a two-way bike traffic on one side of the roadway. So think of a bike lane with two-way traffic on one side. It might or might not have a barrier or median protecting it from the drive lane with that." Plans and specs to authorize bids on the entire project will come up in January. 
Cannon Valley Makers get OK from Dundas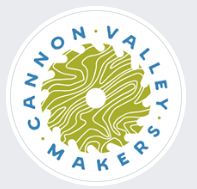 The Cannon Valley Makers received final approval at the Dundas City Council meeting this week. City Administrator Janelle Teppen said first the council had to amend the zoning in the area downtown for their use and then the group needed a Conditional Use Permit. A public hearing was held and council discussed a number of conditions related to the use to that space and Cannon Valley Makers and, Teppen said, "Ultimately approved the Conditional Use permit." They will be at 300 Railway Street across from the L&M Bar and Grill at the intersection. Cannon Valley Makers is a cooperative wherein several types of artists will work including, "…metal working to wood working to fiber art. And they'll have the machines available. They're going to sell memberships so people will be able to come into that space and use the equipment to create their art or craft." They also plan to hold classes at some point and perhaps events to show their wares and demonstrate to the public. With this part of the process complete, the group will begin planning the space. Link to Makers Facebook page. 
Hillmann reports on school enrollment options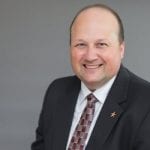 The Northfield School Superintendent Dr. Matt Hillmann reported their annual enrollment options to the school board this week. There are 792 Northfield resident students who are choosing alternatives, including our two charter schools which the district authorizes and St. Dominic's private school. There are about 115 students that are homeschooled. Hillmann added that the district brings IN 419 students due to open enrollment, the largest coming from Faribault. Hillmann added that open enrollment has enabled the district to "…sustain our 16% fund balance goal, which is a measure of fiscal health for us. We're always looking at the fiscal health of the district, but we're not out recruiting, we're not out asking." Schools are given dollars from the state based on enrollment.