By Teri Knight, News Director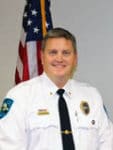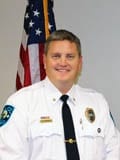 A crowd of 50 to 70 people fighting at North Memorial Hospital in Robbinsdale put the hospital on lockdown.  According to the Star Tribune, it started after a gunshot victim arrived from Faribault. KYMN spoke with Faribault Police Chief Andy Bohlen who reported that officers responded yesterday to the 1600 block of 17th Street NW on an apparent self-inflicted gunshot wound. The patient was treated at the scene and then transported to District One hospital as the extent of  injuries were unknown as patient became unresponsive. Bohlen said the person was transported to a metro hospital (North Memorial) and the investigation is ongoing. He said, as of this date, they do not suspect others were involved and there is no risk to the
public.  BringMeTheNews reports that there were no injuries reported in the melee at North Memorial. 
Nfld HRA offers many assistance programs
Northfield HRA Coordinator Janine Achison gave an update to the Northfield Council this week ahead of finalizing the 2020 levy which is anticipated at $267,504. They will also receive $61,000 in CDBG [Community Development Block Grant] funding through Dakota County. Those dollars are reimbursed to the City based on use, Achison said, "that includes our down payment assistance program, residential rehab, Northern Oaks rehab and mobile home rehab programs". The HRA partners with several organizations including the Community Action Center providing two dwelling units for the homeless and Ruth's House, providing one unit for women in transition. Additionally, "the Northfield Union of Youth is one of our partners and the HRA helps to support the Wallflower Project which is a host home model for youth homelessness. It's been very successful and the HRA partnership has helped the Northfield Union of Youth to garner additional grant monies".Atchison said Habitat for Humanity is planning to build four townhome units for 2020 in Southbridge. A 24 unit townhome complex, Maple Brook, is proposed at the end of Maple St. The projected rent is in the eighty percentile of median income with five of the units held for 50% of median income. Atchison noted that 8 of the 79 units in the 5th St. Lofts project will also be set aside for those in the 50% area median income range. She reported to KYMN yesterday that they received official approval for Tax Credits for the Spring Creek II project from the Minnesota Housing and Finance Authority. Achison and Three Rivers Community Development Director, Leah Hall will be in studio on December 3rd at 8:45am. For information on the programs go to ci.northfield.mn.us and click on Housing and Redevelopment Authority.
Parking ban – "it's about safety"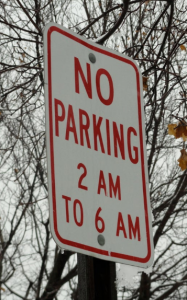 The parking ban is in place in Northfield. No overnight parking is allowed on the street from 2am to 6am now through March 15th. Chief Monte Nelson said, "this is about safety. It's about having properly plowed streets because that's when our plow drivers do their big snow removals is overnight. All of us are unhappy if the streets aren't plowed properly". He added that they seek "compliance" not enforcement whenever possible. Also pay attention if there's significant snowfall and a snow emergency is declared, there is NO parking allowed until the street is plowed curb to curb. Check the city's website and/or our website for those details. He said if someone is parked on the street and there's snow plowed around it, THAT is a clear violation.