By Teri Knight, News Director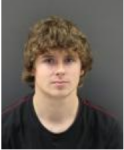 Continued surveillance of a suspected drug dealer has sent a Faribault man to jail again. In 2017, 22-year-old Dylan James Knott was convicted of 3rd Degree Drug Sale and given 12 months, stayed for 5 years. In August he was charged with selling 3.5 grams of marijuana wax to a cooperating source within 300 feet of Trails Edge Park. With a history of continued suspected drug sales, Cannon River Drug Task Force agents collected the curbside trash from his apartment on 1st Ave NE. The search yielded documents in Knott's name along with a THC oil cartridge and remaining oil in the reservoir, vaping products and one large heat sealed plastic bag capable of holding several pounds of marijuana. On September 5, 2019, they searched his apartment and found 40 THC oil cartridges,
a felony amount of marijuana, and over 6 grams of marijuana wax packaged for sales, as well as nearly $2,000 of suspected drug profits. Knott was charged with 4th Degree Controlled Substance Sales and three counts of 5th Degree Controlled Substance Possession. Since THAT search warrant, agents have continued surveillance and on November 13, 2019, found more evidence of drug use in the trash. Then last Wednesday, agents executed a search warrant at the apartment and found THC oil cartridge and drug paraphernalia. Knott spent one year in prison and completed his supervised release about a week prior to the September 5, 2019 search warrant. Bail was set at $20k with conditions. His court appearance on the latest charge is December 17, 2019.  
Northfield School Board to discuss late start tonight

The Northfield School Board meets tonight. On the agenda is a discussion regarding late start for middle and high school students. There have been parent meetings, meetings with staff and other discussions. While science points out that teenagers need more sleep in the morning, moving around a lot of schedules is proving to be a big job. Issues are around busing rural and city kids, as well as those students in athletics and other extracurricular activities. As always, public comment is taken at the beginning of board meetings which begin at 7 p.m. in the Northfield High school media center. Superintendent Dr. Matt Hillmann will also update the board on Bridgewater Elementary School construction. Hillmann will be in studio tomorrow morning at 7:20 a.m. with a recap of the meeting. minnesotatzd.org
Crash at a friends, not on the road: DWI enforcement starting Wednesday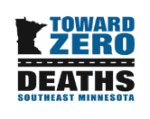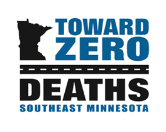 The night before Thanksgiving has been coined "Blackout Wednesday" due to a history  associated with binge drinking as the long Thanksgiving holiday starts and the college students are home for the holidays. With that in mind, extra DWI patrols start Wednesday and run through December 28, 2019. Northfield Police Sgt. Kevin Tussing reports that nearly one out of every four deaths on Minnesota roads is drunk driving-related. In the last five years there were 412 drunk driving-related traffic deaths in Minnesota, with 84 people killed in 2018 alone. An average of 331 life-changing injuries are caused by alcohol-related crashes each year. Along with Northfield, local agencies such as Dundas, Faribault and Lonsdale along with the Rice County Sheriff's Office and the Minnesota State Patrol will take part in DWI enforcement. Best advice is to plan for a safe ride home or stay overnight. The full press release with all the stats and the repercussions is HERE.