By Teri Knight, News Director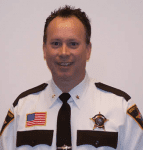 Sheriff Dunn was recently voted in as President of the Minnesota Sheriffs Association. His plans include talking with legislators to find more dollars for mental health. He says, "we have way too many people in our jails that have mental health issues and some of them need to be treated even more than what we can provide in a county jail". Facilities and programming are priorities. As for legalizing marijuana, he said, "the Sheriffs Association, Chiefs of Police Association, the MN Police and Peace Officers Association and the County Attorneys Association all stand against legalizing marijuana in Minnesota". Governor Walz has indicated his support for legalization of recreational marijuana. While States that have legalized recreational use are seeing some revenue, Dunn says they're also seeing an increase in crashes related to its use. Crime is up as the gangs that sold illegal
marijuana aren't happy about it. Dunn commented, "We're looking at possibly changing the tobacco age to 21 but yet we think it's okay to bring in marijuana". He doesn't have an issue with medical use, it's the recreational aspect that raises the fact that there's no accountability. As for tobacco, President Trump signed a bill on December 20th raising the tobacco age to 21 effective immediately. Dunn commented yesterday for Rice County, "we're still at 18 as of today but that is something that I think needs to be ironed out – when's that go live date of when we're going to make it 21". No one has indicated exactly WHEN it will take effect. Dunn will work with legislators on the issue. 
DNR says 2019 was WET!

It was a wet 2019. The Minnesota DNR issued a Water Talk Newsletter. They report the rivers and lakes are still high even at this time of year. Rivers staying above flood stage are causing excessive bank erosion and freezing conditions can cause sudden jumps in river levels due to ice jams or frazil ice. In mid-December, many long-term precipitation gauges were already showing new annual precip records for 2019. The DNR reports that the growing season precipitation shows a large portion of the State is 99% wetter than previous years and over half the State is 95% wetter than previous years. Much of southern Minnesota also had a wet 2018! As for the next three months, NOAA predicts a 50% chance of more precipitation than normal. The full newsletter with much more information is on kymnradio.net under our Community News page. Find it HERE. 
Nfld residents asked to fill out Park Survey
Northfield residents are receiving a survey from the City of Northfield through Fieldstone Research. City officials want to know what you think about Northfield's parks and recreation opportunities. The City Council will consider the survey results and work from there. All responses will be confidential from city staff and officials. If households have more than one eligible voter, you can each fill out a survey. Call the city at 507-645-3012 for more. Northfield has 35 parks totaling 564 acres of land, 22 miles of trails, 22 playgrounds and four park shelters. Surveys are due no later than Friday, January 10, 2020.