By Teri Knight, News Director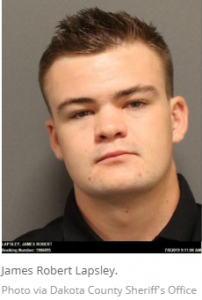 Twenty one year old, James Robert Lapsley, of Prior Lake, pled guilty yesterday in Dakota County court to one count of Criminal Vehicular Homicide (Gross Negligence) in connection with the death of a Burnsville woman in May of 2018. The crash killed 19-year-old Kayli Thompson.  According to the criminal complaint, filed in May of 2019, Lapsley was driving erratically northbound on 35W near Co. Rd. 42 and at a high rate of speed, he went into the ditch, hitting the barrier wall. Lapsley was outside the vehicle with minor injuries but Thompson, was trapped in the passenger seat and, while emergency personnel attempted to render aid, her injuries were such that she died at the scene. A reconstructionist estimated his speed had reached 91 mph and they hit the sound barrier at 83 mph. A blood test revealed THC. Sentencing for February 24th in Hastings. Full press release: LapsleyJamesPlea
Dundas Chief Kline takes another position, Murray approved as Interim
The Dundas Council approved the appointment of Wade Murray as Interim Police Chief. Administrator Teppen explained that Eric Kline has taken another position with the Apple Valley Police Department. She remarked, "we're sad to see him go, sorry to see him go, but it's a decision that he made for his family, in the best interest of his family and we support him in that". The City has budgeted for three full time Officers and three part time. Right now, they're down to one full time and one part time. Murray will be Interim for six months, giving time for him and the City to decide if making him the Chief is the right move all around. She added, "we continue to recruit for full time and part time officers. We just closed an applications period so we're interviewing in the next few weeks for full time and we've got some part time interviews set up". Teppen's full interview is HERE.  
 Dunn says put on your PFD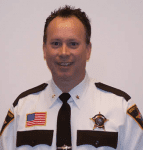 The average thickness of ice on area lakes is about 6 to 7 inches, according to Rice County Sheriff Troy Dunn. That's not safe for vehicles to drive on and questionable even for snowmobiles and ATVs. He asks, "please put on your PFD's, your float coats, whatever it may be so if you do fall through at least you're going to stay afloat and you can yell for help because it doesn't take long if you fall into those cold waters of the lake for hypothermia to set in". He also recommends ice picks and letting a loved one know where you'll be. Some neighboring counties have already had vehicles break through the ice. The warm temperatures are not helping. 
Nfld Council to vote on Tobacco 21 and 2020 street projects
Northfield Council meets tonight after a month off. On their regular agenda is the first reading of an ordinance to raise the Tobacco age within the City to 21 and items involving the 2020 mill and overlay project. This vote, which must by a super majority, is NOT the final design but the go-ahead to move forward. At the January 14th Work Session, council will revisit bump outs at Third Street and Oak Street, and Water Street and Seventh Street, drainage analysis, and draft final plans. Several residents spoke against additional bump outs and bike lanes on some streets. Adjustments can be made to the final plans, which is scheduled for Council approval on January 21, 2020. There will be a neighborhood meeting tomorrow night beginning at 5:30 in Council Chambers, the public is welcome to attend. Details are here: Neighborhood Meeting Letter 2 for 2020 mill and overlay project