By Teri Knight, News Director
The Northfield Council votes tonight on whether to ask the State Legislature to put a ½ cent sales tax on the November ballot. During a work session last week, Administrator Martig explained the dollars would be used for Parks and Recreation but must have a regional appeal. This is not to fund just our specific neighborhood parks. The tax would be in play for a maximum of twenty years. Martig said, "if for that 20 years you just did a pay as you go, we'd collect $13 million estimated based on what we've seen in the last 6 years or so". Breaking it
down, the tax would potentially generate about $650,000 a year in Northfield only. Five councilors were all in for the ½ cent sales tax, some focusing more on the river corridor. Councilor DeLong added, "if, I think, if you take the arena out of the equation, people that support hockey will see nothing in the sales tax for themselves and will join the other people that say there's nothing in this for me I don't want any more taxes".  Additionally, "if we do go forward, I would certainly not be in favor of bonding". He's referring to the fact that, if this would pass voters approval, it could allow the City to bond for $9 million where they would also have to pay interest. Mayor Pownell had the last word, saying, "I just want to echo what Councilor Nakasian said, that if we're going to be utilizing dollars from people that would visit the city, the projects that should be part of this sales tax should be dollars that are utilized for known activities that bring additional people to our community". She added that she would prefer another solution for an Ice Arena. There will also be an update on the WasteWater Treatment Plant and new regulations. Council meetings begin at 6pm and are open to the public. You can also find more information on the City's website under City Council.
Nfld Schools construction update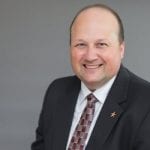 The new Greenvale Park Elementary school construction is coming along. Northfield Schools Superintendent Dr. Matt Hillmann updated us and says they're on schedule. It's really looking like a building now. They're working on enclosing areas to be able to work all winter. With a new building comes new furniture and those "user groups" have nearly completed their mission to select furniture. As for Sibley, they are slightly ahead of schedule and the former Bridgewater office has been repainted and looks completely different. The special education classes are scheduled to open by the end of January. Hillmann's full interview with more on their future budget is HERE.
Waste Wizard up and running

There's a proper place for your waste. Rice County now has Waste Wizard to help you determine how and where to dispose of or recycle your waste. If you live on a farm, in a cabin on the lake, a house, an apartment, or anywhere within Rice County, log onto the County website, search under their Recycling Center and you'll find a button for Waste Wizard. Click on the button and type in the questionable piece of recycling and it will tell you where to deposit it.