By Teri Knight, News Director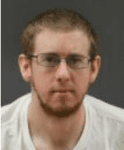 A man, charged in December 2018 of several charges, pled guilty to 1st degree criminal sexual conduct last week in Rice County Court. 27 year old Tyler Douglas Murphy has been jailed since the complaint taken by Northfield police. A woman called to report that, Murphy, her ex-boyfriend, told her he was going to pay her money he owed but instead, he brutally raped her. He told Northfield police that he had just been released that morning and planned to assault and kidnap his ex-girlfriend to get money to pay a drug debt.  He also admitted to a past sexual assault and staging an aggravated robbery at a hotel in Northfield. Sentencing is scheduled for March 23rd. The charge carries up to 30 years in prison. 
Nfld Council passes 2020 mill & overlay alternative
While there were complaints of designing from the dais, the majority of the Northfield Council voted last night to approve the 2020 Mill & Overlay project with an alternative brought before them at the last minute by Councilor Zweifel. Her Alternative, she said,  aligns with Council's bike/pedestrian plan and climate action plan. She added cycle tracks on 2nd street from Oak to College St instead of sharrows, such as are on Washington St. Neighbors have specifically noted this area has very little bicycle traffic. Zweifel's alternative also added other cycle tracks and bump outs and included a two to one ratio of tree replacement for carbon sequestration. The trees add another $90,000 to the project. The Council went back and forth on several amendments that all failed until they voted 5 to 2 on the original motion with Councilors Ness and DeLong more comfortable with Staff's recommendation. Commenting on 2nd street, Ness said, "I walk on that sidewalk quite often and I would not want a bicyclist on that narrow … of a sidewalk first off. And I believe the students going downtown currently, there's a sidewalk that angles up to campus off of 2nd and Division and that is used heavily. I walk there quite often and bicyclists come down that hill to get to town". He added that it's the quickest route. Zweifel complained that they use an auto-focused lense only when designing street projects. Bids will go out February 20th with a presentation to Council on March 10th for a decision to award the project. Further information is HERE.  Mayor Pownell and Administrator Martig were in studio with a recap of the entire meeting, that is also posted on our website under Morning Show. Below is a photo of Zweifel's resolution. Her changes are in blue. This is not in the packet.
Wood burning stove to blame for fire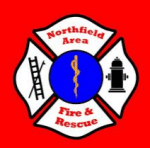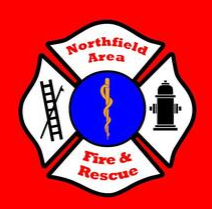 A malfunctioning wood burning stove is to blame for a house fire in Northfield yesterday evening. As the council was just underway, firefighters arrived at 1819 Roosevelt Dr. E. The fire started in a wall in the basement and spread up into the attic damaging rafters and some interior. Fire Chief Gerry Franek told the Northfield News that the residents of the home are able to stay as the damage is fixed, adding it was a good thing they were home at the time of the fire or else damage would have been much worse. No one was injured.