By Teri Knight, News Director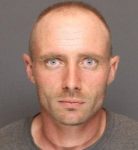 A sentence was handed down this week in connection with an accident where an 1100 pound boulder fell off the back of a truck, killing two women. Dakota County Attorney James Backstrom announced that 34 year old, Joseph Paul Czeck (pronounced 'Sek'), of Hastings, was sentenced to a Stay of Execution of Sentence, 10 months in jail and up to 10 years of probation in the crash on July 9th of 2018, which took the lives of 67-year-old Karen Christiansen and 32-year-old Jena Christiansen, both of Shoreview.  The boulder fell off the back of the commercial
truck Czeck was driving on Rich Valley Blvd in Rosemount. At the time, Czeck stopped then drove away and did not return. He pled guilty in early December to two counts of Criminal Vehicular Homicide. As part of his sentence, Czeck was also ordered to pay restitution and several other conditions. He has begun serving his jail sentence. CzeckJosephSentence
Wolf Ridge ELC chosen as model program for China
Peter Smerud has been with Wolf Ridge Environmental Learning Center since 1987 and has personally hosted groups of Northfield school kids dozens of times.  From the Public Schools to Prairie Creek and St. Dominics. In their graduate school in naturalist training they're routinely hosting students from St. Olaf and Carleton colleges. He recently traveled to Shenzhen China, a city of over 20 million, just north of Hong Kong, where the program at Wolf Ridge was selected as the model for China's efforts to build out their environmental infrastructure. A year ago Chinese leaders created a policy in which they plan to have environmental educators at all of their nature reserves. One goal is to get 50% of the children of Shenzhen to have an outdoor learning experience such as the type Wolf Ridge offers. Another is to reduce the stress of their youth and encourage social/emotional learning. Smerud added that China has a reputation for the ability to move quickly when they have a goal. He gave the example of Shanghai, a city of 24 million, and their initiative to reduce waste. He said, "so now wrap your head around the scope of what that means in terms of solid waste. In one year, one year, twelve months, they cut their landfill waste from 41% to 20% of what the solid waste was. Cut it in half". Officials told him they just committed to it. There were dollars to back it up and rules, "to create the processing of the recyclables, there was rules created for citizens about recycling and they created the circular economy of consumer recycling of the product, manufacturing were taking that and turning it into a raw material that a manufacturer can use and requiring a manufacturer to use that in production".  Smerud added that, while China and the United States have had some tensions, we can both get behind environmental issues, "we are the two countries of the world that really should be committing and leading, given the emissions that we produce, the resource use, and that if we can build model relations on a community to community, citizen to citizen level using non-profits or NGO's as a means to build that relationship, we'll increase the capacity of the two countries, and in this case really have tremendous impact on the world if we can learn from each other and work together". His full interview is on kymnradio.net. 
Archbishop blesses Benedictine Living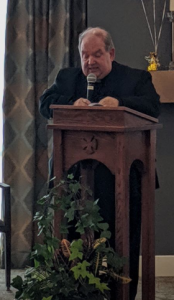 Archbishop Bernard Hebda was on hand yesterday to bless the new Benedictine Living Community in Northfield, "may God bless all who reside here and strengthen all of the caregivers. May all who dwell in this community be blessed by You".  President and CEO Jerry Carley thanked the community and all who had a hand in building it. Mayor Pownell spoke a few words and members of other faiths were on hand for blessings. The first residents moved in on December 1st and the facility is already 50% full. Benedictine Living Community has 48 independent living units, 24 assisted living and 25 memory care units. There's a salon, a workout room, a library community gathering spaces both indoors and out as well as a restaurant style dining room. Pictures are on KYMN's Facebook page!