By Teri Knight, News Director

In a decision by a Dakota County Judge on January 10th, TK Properties was denied a summary judgement over land purchased in Greenvale Township. The issue began in September of 2018, when TK Properties bought 40 acres, including a farm home, on the  belief that he was eligible for a building entitlement on the property. He began to subdivide and sell parcels of the 4O acres, which included a portion of land with the buidling on it. That's where the issue came up when the Planning Commission and the Township Supervisors
denied a building permit citing an October 2017 policy. A complaint was filed in May of 2019 by TK Properties against Greenvale Township stating that the Township violated the 60-day rule and withheld TK Properties building entitlement out of retaliation. In November of last year, TK Properties filed for Summary Judgement. Greenvale Township's Attorney, Paul Reuvers said the new ordinance controls the quarter quarter of land in question and that all landowners would need to sign off on allowing a building entitlement. TK Properties could appeal the decision. Greenvale Township  10 Order Denying Pl's SJ (1)
Wayne Eddy Day, street and roundabout hearings and Strategic Plan on Nfld agenda
The Northfield Council meets tomorrow night. There will be a presentation proclaiming February 4th, 2020 as Wayne Eddy Day. There are two public hearings. One on the adoption of a Street Reconstruction Plan and Preliminary Approval to Issue $1.5 million in bonds for the Jefferson Parkway/Highway 246 Roundabout project. The regular agenda has an amendment regarding how to deal with noxious weeds, a resolution to support the State's effort to raise the tobacco age to 21 and ban flavored tobacco products and an update on the Council's Strategic Plan. Residents can comment on the City's website on agenda items through noon tomorrow.
Nfld Schools Dir. of Teaching and Learning retires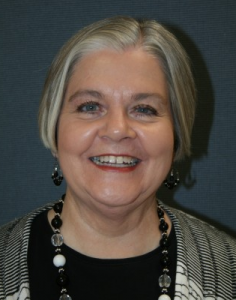 Northfield School District Director of Teaching and Learning, Mary Grace Hanson, is retiring. She was instrumental in the development of the District's collaborative classroom literacy (reading) curriculum. She spent 8 years with Northfield and nearly 40 years in education. Superintendent Dr. Matt Hillmann commented that she was, "a first grade teacher, a school Principal and then her stint here as our Director of Teaching and Learning. I've known Mary for a long time and I couldn't be more grateful for her service to the children of Minnesota and the three districts she served and specifically here in Northfield". Upon all retirements, Hillmann said, they consider merging positions. They will likely merge Hanson's position with the Director of Assessment Services, Hope Langston's position. He said this helps in managing their finances as state funding has declined, "and when we look as ways that we can conserve or make our systems more efficient we do that. This also includes some restructuring and stream-lining of some instructional coaching positions that we have". Hillmann's full interview is on kymnradio.net.