By Teri Knight, News Director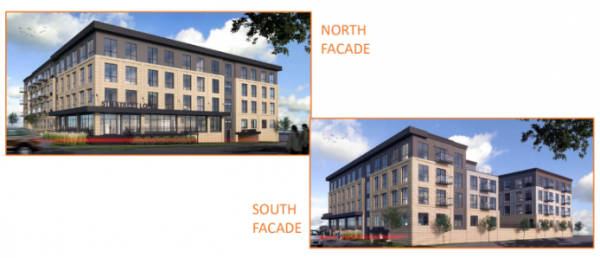 A resolution for a reduction in park dedication fees is on hold. The Northfield City Council was asked to reduce the fee that the developers of the 5th St. Lofts would pay in lieu of parkland. Due to the location of the downtown lofts, land for a park isn't an option, however, a clause in city code, allows for a cash donation instead. Administrator Martig explains, "there is a calculation of fees based on the type of  use and then the value of the property,
basically, at the time. There's a fee that goes in that the City collects and the theory is if you have residential type development, you're going to create a demand or need for parks and this community values parks". According to staff calculations, the amount Rebound Stencil Group would owe is $58,000, however, they asked for the amount to be reduced to $29,000. Within the same code is a waiver option if they meet four specific requirements. City Engineer Dave Bennett said the $13 million project meets two of those including redevelopment and adding to the vitality of downtown. Councilors Nakasian and Grabau, along with Mayor Pownell struggled with reducing the fee as the Council pursues a sales tax option, a proposed new park on the north side of town and not having enough dollars to maintain what the City already has. Councilor DeLong called it a "compromise" with redevelopment in downtown a priority as well. Ness would have liked to see it pass as either amount of money isn't going to fix the current park system issues. The 5th St. Lofts has had other incentives from the City including Tax Increment Financing, a land swap and loans from the EDA. Martig added that their margins are tight and, "will waiving half of it really make or break this project now moving forward? They weren't aware that this would have applied earlier in the process as they were going through things but they did catch it later so there was good discussion". This item was postponed to their March 10th meeting when, hopefully, the full council will be there. Martig said staff has the building plans and will be going over them for approval. Read more HERE. 
Northfield PD keeping us safe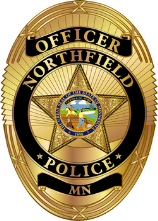 According to the National Council for Home Safety and Security, the City of Northfield is the 14th safest city in Minnesota! Measuring violent and property crime rates, Minnesota overall is below national levels. Additionally, violent crime has dropped in Minnesota for the last ten years straight, including an 8% drop between 2017 and 2018. Overall, for every 1,000 people, there are nearly 23 crimes while there is an estimated 1 ½ police officers per 1,000 residents throughout the State. However, for Northfield, specifically, there are 1.3 officers per 1,000 and 11 violent and/or property crimes per 1,000. The City does lag behind Rosemount and Farmington at numbers 6 and 7 and Lakeville coming in at 10th. Faribault ranks 39th safest of the 83 cities in the study. Albert Lea is ranked 60th. The top two safest are Orono and Big Lake. Congratulations Northfield Police Department!
Nfld Transportation Committee has four priorities
Northfield's Transportation Advisory Committee updated council at their work session. There are four priority areas. Administrator Martig commented, "Hwy 246 turnback [which would allow the City to take control over the portion within it's boundaries], transit in the city and outside connecting to other cities, our Transit Hub, which we talked about and the Hwy 19 corridor, we have improvements from Hwy 3 out to I-35 scheduled in the next five years through MnDot".  NTAC, which includes Suzie Nakasian, was formed in September of 2018 to "to provide a safe, convenient, multimodal and environmentally responsible transportation system both within the City and connecting the City to the surrounding region". 2 – NORTHFIELD TAC Redesign 2020 (002)
Read more on the Committee's plan HERE.