By Teri Knight, News Director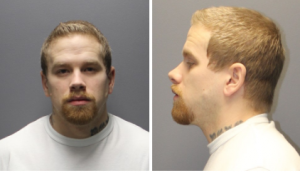 Yesterday afternoon, a man wanted in at least two counties was taken into custody. Last week, Rice County Sheriff Troy Dunn issued an "Attempt to Locate" to the community for 31-year-old Nicholas John Boie Thompson. Dunn commented yesterday, "We were able to get a location in Waseca County and so, with the assistance of agencies in Steele, Waseca, Freeborn and Rice Counties, we were able to surround the location and take him into custody without incident." Thompson is currently in the Rice County jail. Dunn added, "Having those connections and partnerships with other agencies that we can call on one another and be there to help take him into custody because I feel that if he
would've gotten outside the house, he would've fled again." There will be a hearing before the Dept. of Corrections, as Thompson was on probation for criminal sexual conduct and charges should be filed in Rice and Goodhue counties, which will then become public. Thompson has a history of assault and fleeing.
Northfield man arrested less than two weeks after another arrest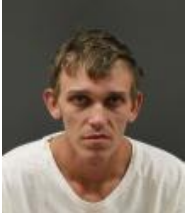 A Northfield man, just arrested 2 weeks ago for drugs, was found slumped over inside a vehicle at a gas station near Walmart in Faribault at around 2 a.m. Saturday morning. 27-year-old Dustin Pirami was out on $5,000 bond when officers responded to a report of a man slumped over inside his vehicle. Pirami was disoriented and his eyes were bloodshot. Officers found a gram of methamphetamine, a meth pipe, 132 grams of marijuana and five living pot plants inside the vehicle. On October 4, 2019, Pirami was charged with a 2nd Degree Controlled Substance Crime, a 3rd Degree Controlled Substance Crime, and three 5th Degree Crimes in Rice County. He has three other previous convictions. He now hastwo2 more charges of 5th Degree Felony Possession. Bail has now been set at $30,000 with conditions. His next court appearance is October 22.  
Body cams offer "valuable information" says Fossum
Faribault police have had body cameras for nearly a year [and] the Northfield Police Department is looking to also have body cameras in the near future. Rice County Attorney John Fossum said the biggest issue is storage space; the video files are large and, at times, there may be five officers at a scene. Fossum added that it's valuable information as it protects the officers and the cases. He added, "But we get cases where there's five officers that respond, so we've got five body cameras that show what was happening and what was going on." Fossum added that it's valuable information as it protects the officers and the cases. He added, "I think it often helps resolve disputes in terms of someone says, 'well this is what happened,' and we look at the video and the video doesn't show that or the video shows exactly the opposite of that. And I think it's beneficial in terms of law enforcement and making sure that people are credible, that people are being honest." Additionally, the camera's point of view is limited as it's positioned in the middle of the officers chest. As a prosecutor he said his office is seeing their usefulness more and more. He said, "My lawyers are reviewing all of those body cameras to see what's useful in the case and we, of course, provide them all to the Defense so they have the opportunity to see what they think is useful in the case." Fossum's full interview is on kymnradio.net. 
Council talks Climate Action and 2020 roadwork
The Northfield City Council meets tonight. On their agenda is an update from the Riverfront Enhancement Advisory Committee [and] a presentation by Save the Northfield Depot on project progress. There are ten items on the consent agenda. On the regular agenda is approval of purchasing policy amendments, review of a draft Climate Action Plan and city council discussion on the 2020 Mill and Overlay Project (bikeway concepts and sidewalks) for the Third Street, Fourth Street and College Street segments. Meetings begin at 6 p.m. and the public is encouraged to attend.  Click on the LINK to see more information.