By Teri Knight, News Director
A fight between spouses turns into sexual assault charges. Early Sunday evening, Rice County deputies were dispatched to a residence on Cannon City Boulevard after someone called to report a concern that one of the residents was going to harm his wife and then himself. Deputies arrived to find 50-year-old Ricky Allen Stadler; the deputy explained he was there on a welfare check. Stadler, who smelled of alcohol, called his wife and put her on speaker phone. She told him she didn't call police. Deputy Derek Estrem then took the phone out to his squad to speak with the wife. She told him that Stadler accused her of cheating, told her he'd bought a gun and was locking doors as he pulled her into the bedroom. As she tried to leave, he kept pulling her back, frightened that he would kill her, she submitted. She then repeatedly promised not to call law enforcement. When Stadler stepped out telling her was going hunting, she hid
in the basement. At that time, she hid one of his guns and snuck out of the house. Stadler denied raping her but contacted her twice from jail to say he was sorry. Stadler is facing 3rd Degree Criminal Sexual Conduct and False Imprisonment, both felonies. Bail was set at $5,000 with conditions. His first court appearance is November 27, 2019. 
Exhaustive study of NPD shows lack of 3 positions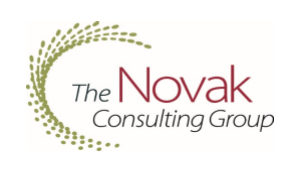 Over 90% of Northfield Police Department employees found the department a good place to work, Novak Consultant Jonathan Ingram told council last night. The employee survey was part of an exhaustive overview of the department. One area that [was lacking] was professional development opportunities; however, Ingram explained that it's more difficult to provide that in a small agency. He added that the most important point was the need for patrol staffing. Often times a sergeant is being used to patrol, which takes them away from other duties. He added, "A third of an officer's time ought to be available for unstructured community policing efforts so if there's a crime pattern in the community, you want to be able to focus an officer's time toward addressing that particular crime issue. If there's a need for community engagement, special events, those kinds of things, that's where that time, that capacity comes from." Northfield City Administrator Ben Martig commented this morning on the report: "They do a full data dump so they go in and  they get call history and do a full review of that and they look at it and say, 'how much time is related with administrative work, how much is done with responding to calls and then how much is just community policing'." He added, "So it really confirmed that, from a staffing standpoint, the top priority for the department is looking at adding a sergeant, which we have in our proposed 2020 budget." Novak determined there is also a need for a patrol officer and a community service officer. It was a very thorough study tackling every aspect of the department including the increased need for evidence technicians, in particular, as the department gets closer to having body cameras. There are many instances where information must be redacted before it is made public to protect the innocent. Northfield Police Chief Monte Nelson remarked on how this study will inform their strategic planning for years to come. The full report:  2- Northfield MN Police Staffing Study – Final – 11.04
Navy Vet announces run for Senate District 20
A Navy veteran has thrown his hat in the ring for the District 20 Senate seat now held by Rich Draheim. Jon Olson served on active duty in the U. S. Navy for 25 years before retiring as a Commander. He and his wife moved to Cedar Lake Township in 2011. Olson frequently teaches national security courses at Carleton College. His full press release is HERE. 
Local legion fundraising with flag sale
American Legion Post #84 is selling flags. Community members can purchase new flags for personal use or to give as gifts this holiday season. All proceeds will benefit the Post's Children and Youth Fund. Commander Michelle Haas Bornick said, "The flag unites us as Americans." Minnesota made, these are high quality and come in different sizes. The full press release is HERE with details on sizes and pricing. Order by November 22, 2019 to guarantee Christmas delivery.