By Teri Knight, News Director


While it's been reported that Northfield Hospital and Clinics has a million dollar shortfall, President and CEO, Steve Underdahl said with seasonal flu seasons reaching into two different years and the rush to get procedures done before year-end for tax purposes, predictions can be tricky. As a publicly owned hospital, their board meetings are open. Underdahl said as they worked on their 2020 budget, "based on the notion that this pattern that we've seen in '19 and '18 might be the new normal, that budget came together with about a $3 million gap and about a $1 million of that, which is where I think the million dollar thing comes from, is to
kind of get us back to a break-even standpoint". The other $2 million, he said, is what they need to have over time to not dip into reserves. Some of the issues for Medical centers include the fact that people are not staying in the hospital after a procedure like they used to. He said, "the in-patient stays have really a higher financial value as you might guess than folks that aren't staying overnight. So as we're moving people that historically would have been hospitalized patients into outpatient, that's part of it". There are a variety of other issues including high deductibles. This causes people to act as though they don't have insurance and not seek care.  There will be some tightening. Underdahl explains, "we're putting most of our energy into supplies and contracts and those kinds of things, but, given the lift here our labor footprint is going to have to be a part of it". They're exploring a variety of options, including, "attrition, are there early retirement options? Are there opportunities for people to cut back on their FTE if they would like to move from full-time to part-time? And then staff reductions if we have to". He said they don't have the answers yet. They want to be transparent but not make people anxious. Underdahls full interview is HERE. NH&C is a $100 million operation.
Police continue to seek public's help in attempted robbery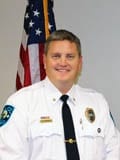 Faribault Police Chief Andy Bohlen continues asking for the public's help on an attempted robbery case. Just after 8 o'clock Tuesday night, Faribault officers were called to the JoAnn Fabrics store on Western Avenue. The suspect forced an employee to open the register while poking her in the back with a baton. She had some bruising but didn't require medical attention. No money or merchandise was taken. The suspect, who fled the scene, is described as a black male, approximately 6 feet tall, wearing all black clothing and a gray scarf over his face. A similar robbery occurred at the Medford Outlet Center a short time prior and Faribault detectives are working with Steele County. They're also working to obtain surveillance footage. The full press release HERE. 
Bridgewater/Dundas to meet quarterly

Bridgewater Township's move last year to incorporate spurred talks with surrounding municipalities but when that went on hold, talks did too. Dundas Mayor Glenn Switzer and Administrator Jenelle Teppen attended a township board meeting a few weeks ago and Bridgewater Supervisor Glenn Castore attended the Dundas Council meeting this week, making a formal request to schedule regular talks, "and city council members were in favor of it so we work to set up, probably, quarterly meetings with Township Supervisors". Dundas council delayed the vote to approve a liquor license for Ruth's on Stafford as paperwork didn't arrive on time. Teppen's full interview is online.
Kortbein named 2020 Outstanding Teacher for Ag in the classroom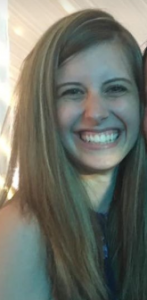 A Greenvale Park Elementary teacher has received the Minnesota Agriculture in the Classroom 2020 Outstanding Teacher Award. In her kindergarten class, Tiffany Kortbein, teaches about the life cycles of animals, animal and farm vocabulary, and does hands-on work with students such as making butter and pizza from scratch. Kindergartners at Greenvale Park take annual field trips to a dairy farm and an apple orchard, and help to incubate chicken eggs and raise baby chicks. The full press release is HERE.